Commercial Property Partners lets 100,000 sq ft unit to fast growing distribution business
December 15th, 2021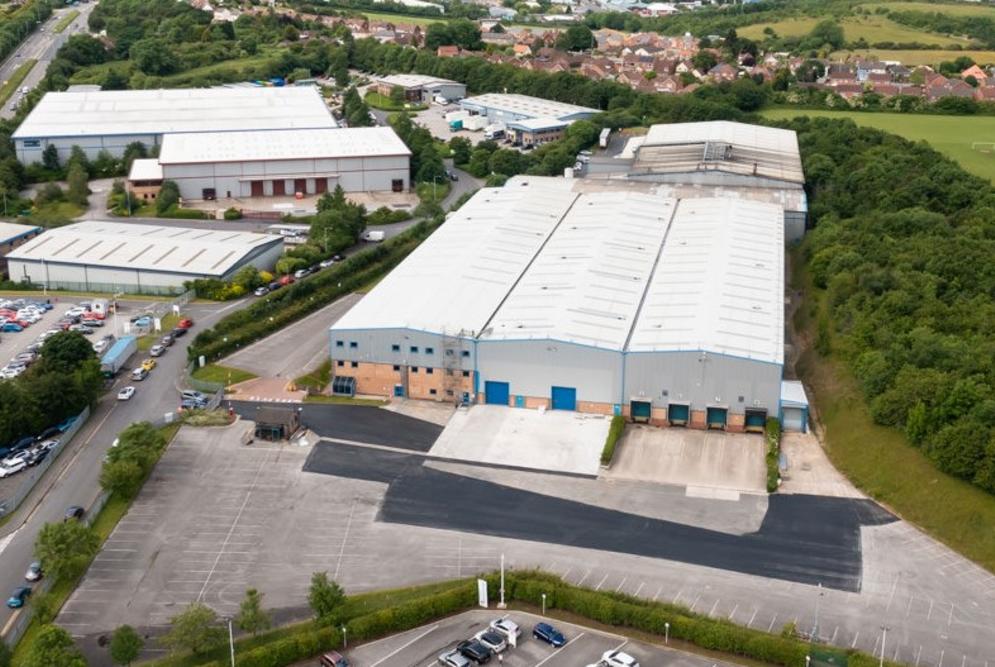 Leading consultants Commercial Property Partners (CPP) has completed a 100,000 sq. ft letting at Calladine Park, Orchard Way, close to Junction 28 of the M1, to distribution business, Home Delivery Solutions (HDS).
The move is set to support HDS's expansion requirements following significant growth over the past 18 months in the volume of goods handled through existing contracts, alongside new client contracts.
This recent growth for the business, which includes key clients Costco, B&Q and Vibrant Doors, has resulted in the expansion from its present base in Markham Vale, Chesterfield, and will secure an additional 20 jobs, with more to follow.
The well-located unit just 1.5 miles from Junction 28 of the M1 offers HDS a modern high-grade warehouse with reception, office and refurbished welfare provision.
Sean Bremner, Director of CPP, said: "We are delighted to have agreed terms with Home Delivery Solutions so swiftly after our client completed their works upon the building. HDS's initial search was for a smaller property, but during our conversations their volumes continued to rise and so our suggestion to match them into Calladine Park has worked out well for all parties. They are a welcome addition to our client's portfolio".
Stephen Taylor, Managing Director of Home Delivery Solutions, added: "HDS has seen huge growth helping our clients to meet their delivery promises over the past year. The move to Calladine Park will enable our business to continue with its rapid expansion plans.
"From the first meeting with Sean, he understood what we needed, was pro-active in showing us suitable options and slick negotiations followed to enable us to move swiftly to a deal position."
Rob Wofinden from Browne Jacobson's Nottingham Office were legal counsel to the landlord and commented: "It was a real pleasure working alongside CPP on this matter for our mutual client. The whole transaction ran very smoothly, and the client is delighted to have Home Delivery Solutions on board.
"The lettings market in the warehouse and distribution sector is certainly very strong, particular across the Midlands region, and it is great to be at the forefront advising on these significant letting deals with CPP."