CPP secures Eurocell to refurbished distribution facility
September 12th, 2022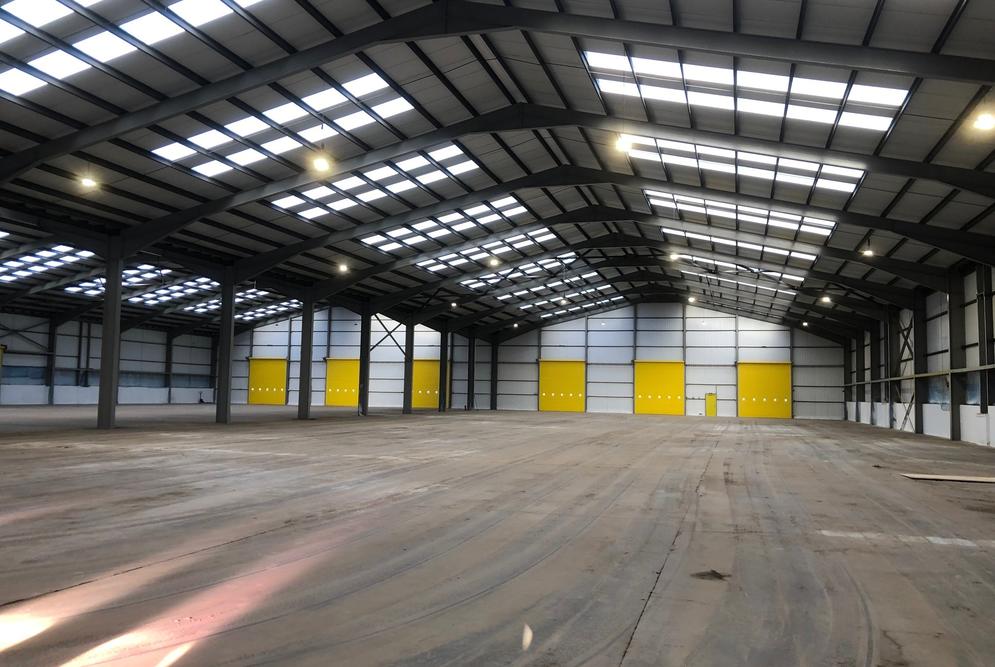 Commercial Property Partners (CPP) in conjunction with joint agents FHP Property Consultants have successfully negotiated terms and subsequently leased premises to Eurocell Profiles Ltd upon a recently refurbished 60,000 sq.ft. distribution facility at Garnham Close, Alfreton, Derbyshire.
Eurocell Profiles has taken the building, adding to its expanding portfolio of premises and depots across the UK and close to its headquarters, also based in Alfreton. The recent refurbishment of the property included a new roof and cladding, enhanced loading provision and substantially extended surfacing to create large yards to front and rear.
Eurocell Profiles operates a nationwide network of more than 210 branches supplying a complete range of PVC-U roofline, conservatory roof, window trim and door products, as well as fixings, sealants and tools required for plastics-based jobs. It manufactures and stocks around 4,000 product lines and employs more than 1,000 staff across its network.
Sean Bremner, Director at CPP commented: "The property underwent a substantial refurbishment and attracted a great deal of attention before we agreed terms with Eurocell Profiles. A key USP of the site is its low site density setting, creating a large yard for external storage which formed a key part of Eurocell's requirements. We were delighted to be able to work with Eurocell to agree a final specification to create a facility to aid their expansion in Alfreton."
The 60,496 sq. ft (5.630sq. m) warehouse and industrial building is set on a low density secure site, benefitting from easy access to J28 of the M1 and the A38. The two-bay detached unit featured 9 dock level access loading doors at the front, as well as three level access loading areas to the rear.
Tim Gilbertson from FHP who were joint agents on the property concluded:
"It's great that we managed to secure such a strong covenant in Eurocell, our joint marketing created interest from any number of parties and we had to disappoint quite a few, which shows the strength of local demand and the lack of space available. We wish Eurocell well in their new home which we are sure will prove to be absolutely ideal for them".