CPP organise unique networking cricket friendly
June 13th, 2019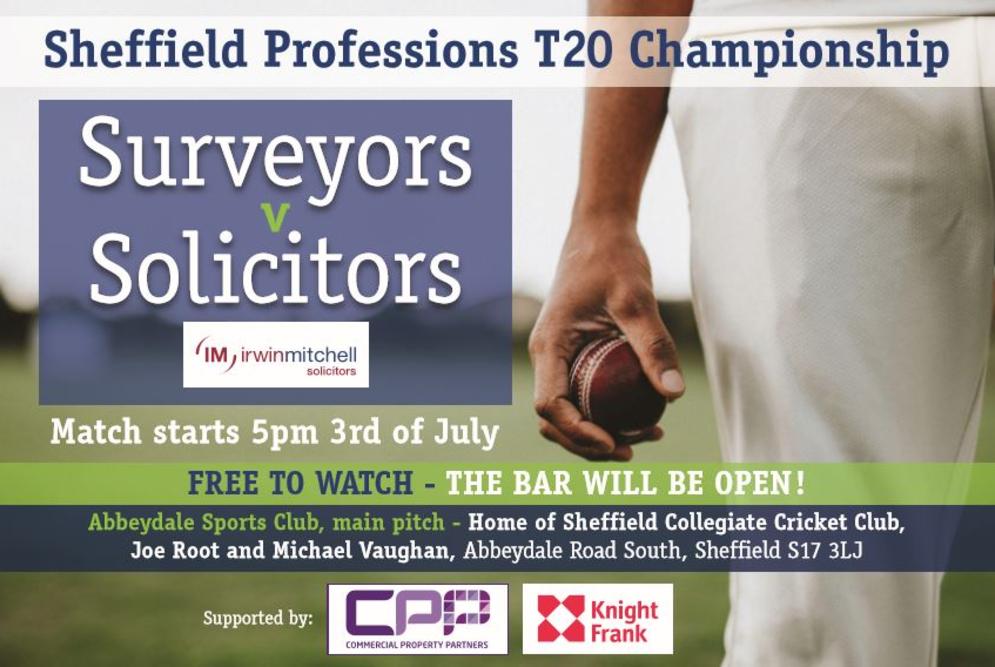 The match will see Sheffield Surveyors play Irwin Mitchell Solicitors.
Leading property consultancy Commercial Property Partners LLP (CPP) has announced the details of a unique networking opportunity in the Steel City.
The Sheffield Professions T20 Championship, a friendly cricket match, will see Sheffield Surveyors* play against Irwin Mitchell Solicitors on Wednesday 3rd July.
The match starts at 5pm at Abbeydale Sports Club, and is free to attend.
Ed Norris, Partner at CPP, who helped to organise the match and will also be playing, said: "I am very much looking forward to the match and think it will be a great chance to network, and also have a bit of fun.
"We hope we will see some familiar faces come down to support us, and also some not so familiar one's – we're keen to use the match as an opportunity to meet new property and law professionals from the region."
*Sheffield Surveyors includes CPP, Knight Frank, Robertson, Campbell & Co, Mark Jenkinson & Son, Reynolds Associates, Colloco, Brownhill Vickers, the University of Sheffield and MAC Consulting.