East Midlands Airport business park full following triple letting
August 12th, 2019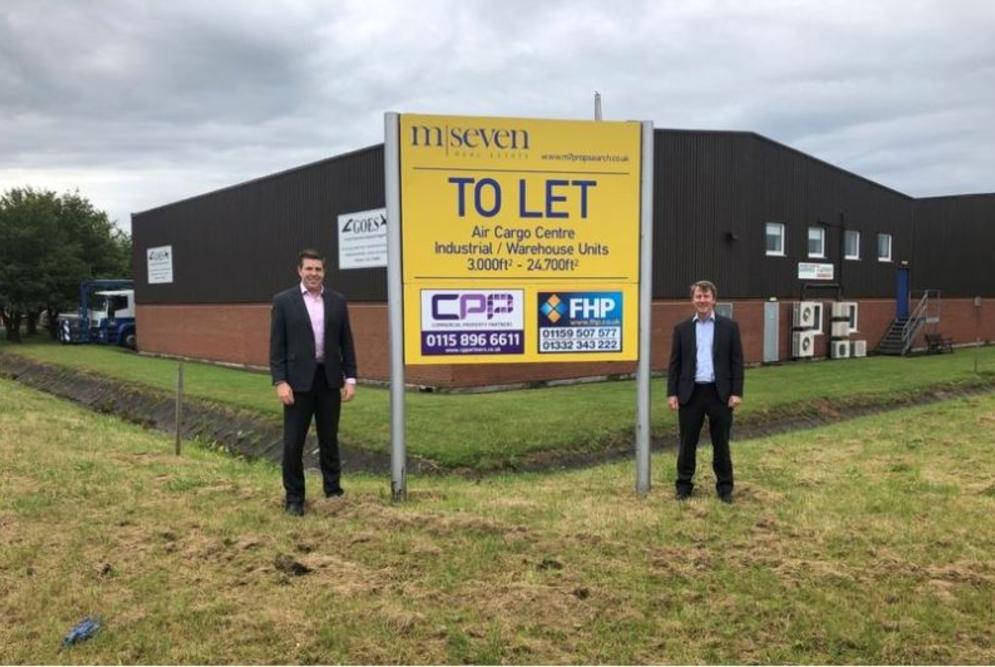 Joint agents CPP and FHP secure deals for final buildings at the Air Cargo Centre
A 20-unit business park at East Midlands Airport which was purchased by M7 Real Eastate on behalf of investors less than a year ago is now fully let, according to leading commercial property agents Commercial Property PartnersWorking alongside joint agents FHP, CPP has led an extensive marketing campaign to secure a flurry of new tenants to bring the 150,000 sq ft Air Cargo Centre – which is situated adjacent to one of the busiest freight airports in the country –to capacity.
The latest firms to come on board include HGV Direct, which has committed to 5,500 sq ft of space; Norsk Global which has secured 4,000 sq ft; and DHL which has taken 5,900 sq ft.
Since the purchase of the site in 2018, letting agents CPP and FHP Property Consultants have sucessfuly let approximately a third of the business park which had previously sat empty.
Stuart Waite, from CPP, said: "We're delighted to reach full occupancy at Air Cargo Centre, following a busy few months of letting activity, demonstrating resilient levels of demand for good quality, well-positioned warehouse facilities in the region.
"We've managed to attract some fantastic occupiers to the estate, driven largely by its position at the centre of the region on the East Midlands Airport campus, just a stone's throw from the M1."
James Chasen, asset manager at M7 Real Estate, said: "We're very pleased to have been able to acquire this estate, drive the rents and achieve full occupancy on behalf of our investors within a relatively short period."