Tech adoption enables rapid expansion for CPP
January 2nd, 2020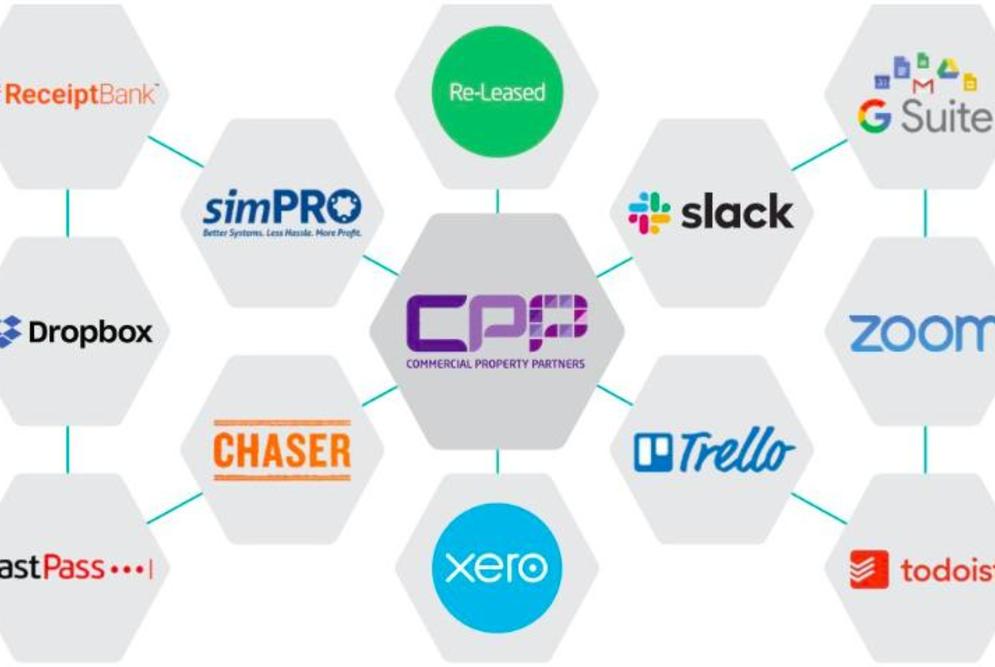 Commercial Property Partners increases productivity through digital transformation.
In 2015 Commercial Property Partners (CPP) launched a Property and Asset Management division to complement their range of services and since then, the team has scaled up and added a specialist maintenance division, CPP FM & Projects, enabling the firm to offer an integrated property and facilities management service. Technology has played a substantial role in enabling this expansion of the business.
The division, headed by CPP Partner Matt Fitzgerald, has used technology to help play a significant role in the success and expansion of the division, developing operations and increasing productivity.
This rapid growth has been sustained by the implementation of a well-planned and effectively implemented tech-stack system: which is a system of cloud-based apps that support daily activities.
This use of this technology, including apps such as Xero, Re-Leased, Chaser and Receipt Bank, has supported the business by streamlining activities, enabling the team to use mobile friendly apps when working remotely, and thus focus on providing better services for clients while continuing to scale up the business.
As a result of the success in adopting new technology, the firm now regularly reviews and trials its software to make sure it is at the forefront of new and emerging digital solutions, providing an ever-improved service for clients.
Commenting on the implementation of a technology strategy, CPP partner Matt Fitzgerald said: "The primary objective with the trial and introduction of new technology and apps is to provide a more efficient and customer-focused service for clients.
"The technology we are now using has enabled us to automate manual work, moving to centralised systems and allow us to make significant cost and time savings on behalf of clients. A win-win for all."
CPP's early adoption of this technology is testament to the firm's forward-thinking approach, helping the business to increasingly stand apart from competitors within the commercial property arena.