IT services provider set to create 150 jobs with move to Sheffield
January 22nd, 2020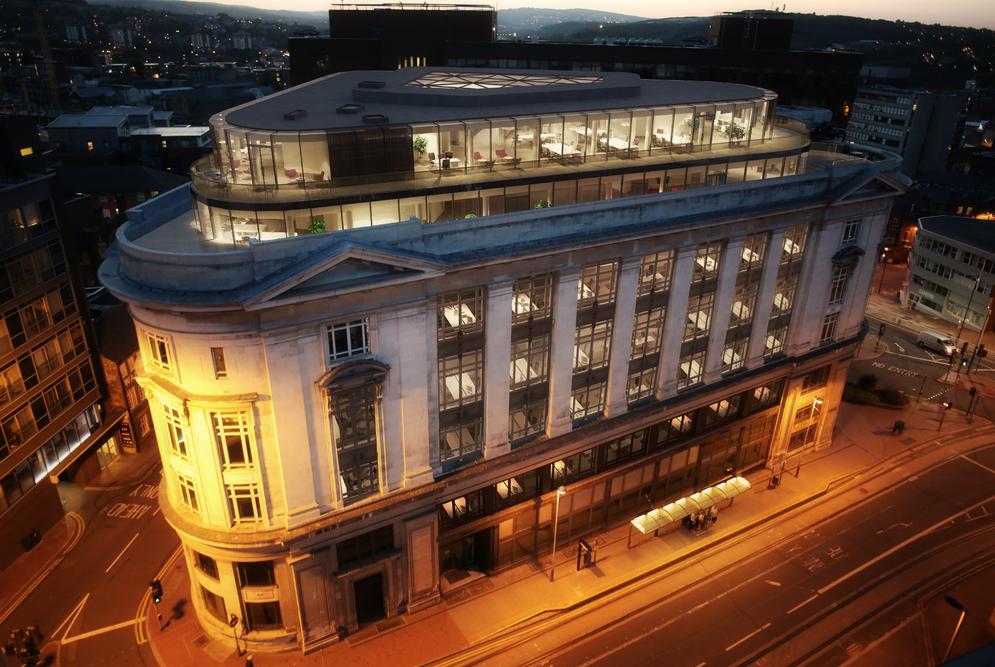 CPP secures new tenant to prestigious Steel City House
Managed IT Services and Consultancy firm Little Fish UK has confirmed that it is due to open a new office in Sheffield's prestigious Steel City House after a deal on the site was facilitated by leading property consultants Commercial Property Partners.
The award-winning, rapidly growing business has agreed to take 10,000 sq ft of Grade A office space within the iconic Grade II listed building, located in the heart of Sheffield city centre's professional office quarter on West Street.
With established offices in Nottingham, London and Greater Manchester, Little Fish UK say the move will see them create up to 150 jobs in the local area, with staff delivering a wide range of services from managed IT, cyber security solutions, cloud options and consultancy offerings.
Steel City House, developed by Sheffield based Scott Developments Ltd, offers 55,000 sq ft of premium office space and is already home to British Business Bank, Bresmed, BRM Solicitors, Urbana Town Planning and Zakery Khub Solicitors.
Rob Darrington, Partner at CPP said: "We are very pleased to have been able to secure another well-established business at Steel City House.
"The site provides high-quality designed commercial space in an excellent location, with unrivalled transport links, and we wish Little Fish UK every success in their new offices and with their expansion plans."
John Scotting, from Scott Developments Ltd commented: "When developing Steel City House, we ensured the site met the highest standards, offering sophisticated space with a Very Good BREEAM Standard, and it's great to see Little Fish UK take up one of the last remaining floors."
We now only have one suite of 5,300 sq ft remaining in the building, which is testament to the quality of the building and occupier mix.
CPP and Knight Frank represent the Landlord of Steel City House.