Blenheim Park, J26 M1
February 4th, 2020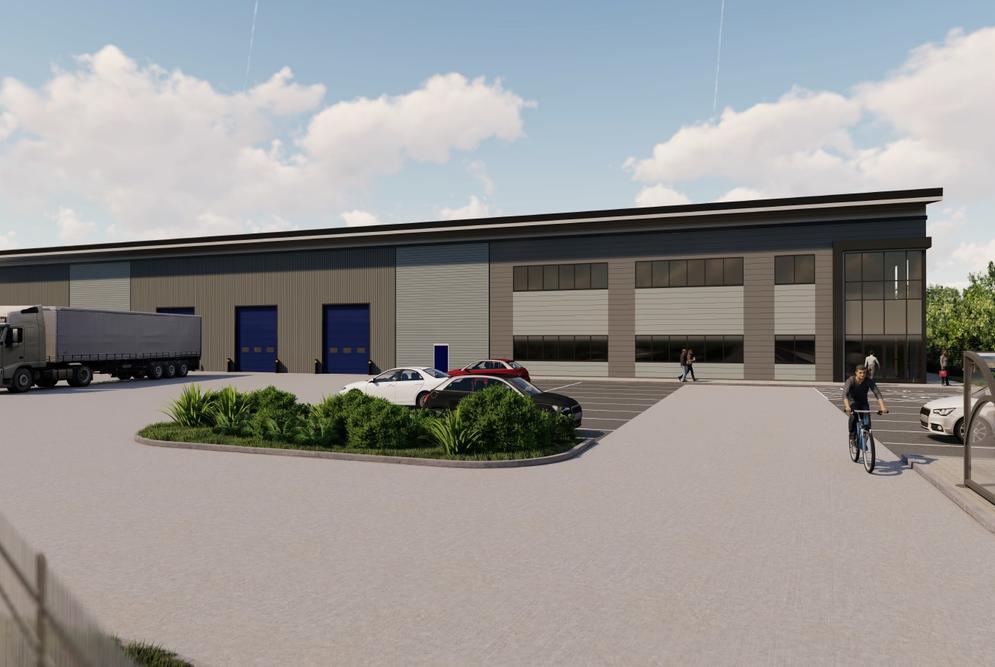 Wilson Bowden Developments Blenheim Park continues to be one of Nottingham's most significant development sites. Their 30 acre extension to the established Blenheim Industrial Estate, just off Junction 26 of the M1 Motorway, has seen numerous Nottingham based companies relocate to take advantage of the superb transport links over the last decade and an obvious theme has been established. That of existing Nottingham occupiers taking advantage of the excellent transport links the location provides to secure bespoke built space to enable expansion and business growth.
Agents for the scheme, Tim Gilbertson and Chris Proctor at FHP and Sean Bremner and Stuart Waite at CPP have looked back on the success the scheme has had in recent years and it is clear that this trend of Blenheim Park being the home of Nottingham business continues.
Tim Gilbertson of FHP commented:
"The 'extended Blenheim Park' Wilson Bowden's 30 acre extension to the existing estate, is now home to 21 businesses. Of those 14 were previously located within a 10 mile radius of the site and whilst obviously we would be delighted to welcome inward investment into the region from elsewhere in the country, Blenheim is clearly seen as a logical step for expanding Nottingham companies seeking to grow their business and either buy or rent more space.
Its fantastic transport links, bus routes onto the estate and the fact that the site sits outside of the Nottingham's Workplace Parking Levy, have made Blenheim Park a favourite with Nottingham businesses for many years and now that we have the final couple of plots available on Blenheim Park, where we can accommodate occupiers who need space from as little as 18,000ft² upwards, to buy or rent, I think it is likely this trend will continue.
We can offer occupiers sale or rental solutions to their property needs on a design and build basis, creating bespoke property solutions, tailor made for each occupier's own specific requirements."
Joint agent Sean Bremner of CPP added:
"When you look at the high calibre of occupier on Blenheim and then take a step back and see where they were based before relocating there, it is clear that Blenheim is favoured by Nottingham companies. Our clients here have a great track record in providing quick property solutions and bespoke properties for occupiers to either buy or rent and as Tim says, hopefully with just the last three plots available we will be able to encourage more Nottingham companies to grow and make Blenheim Park their new home as well."
Therefore, as 2020 starts to take shape if your business is in need of buying or renting new space then hopefully further additions to the park can be encouraged, reinforcing still further Blenheim Park's image as the home of Nottingham business.