79 ac sold at Unity Yorkshire as retailer accelerates development of 800,000 sq ft logistic facility
May 26th, 2021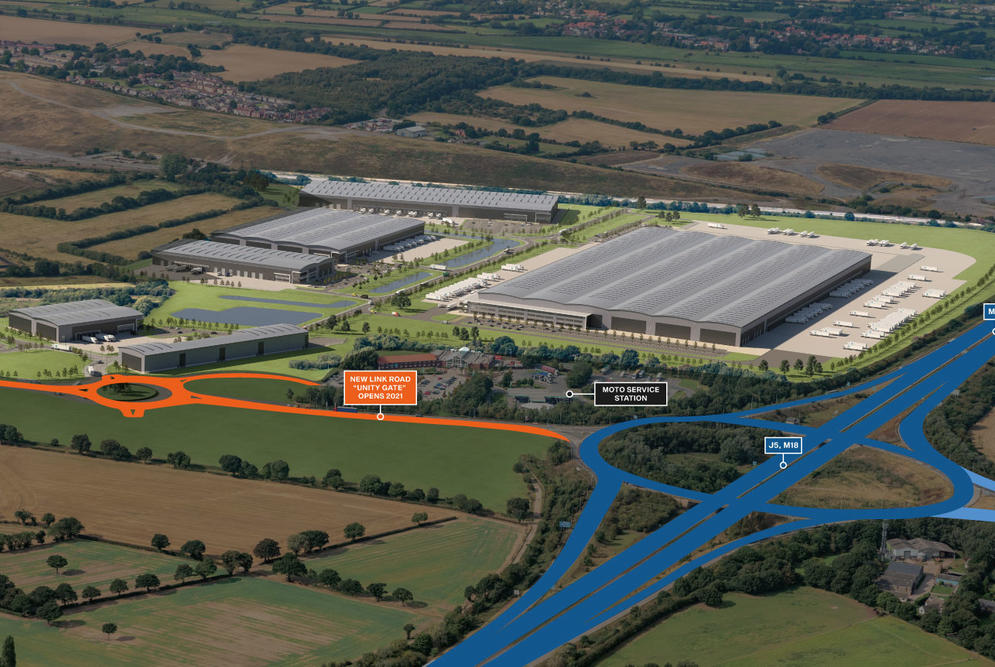 Joint agent CPP welcomes news as boost to local economy
A national retailer has announced the acceleration of an 800,000 sq ft warehouse development in Doncaster, which is now expected to reach completion one year earlier than planned.
The sale, which was set to complete on 31st May 2022, has been brought forward by a year at the purchaser's request, with the retail giant paying £25m for the land at Unity.
CPP are appointed as joint agents alongside Knight Frank to represent developers Waystone & Hargreaves Land to market the site for development which will provide a major mixed-use regeneration and infrastructure project covering approximately 618 acres.
The 79-acre plot sale secured by CPP will host the retailer's distribution and training centre, creating more than 1,000 jobs in the region.
Toby Vernon, Partner at CPP, said: "It's great news that the development plans have been brought forward a year, as the warehouse is set to boost the local economy by creating a significant number of job opportunities.
"Over the next 20 years, the development is expected to inject a further £900m into the region's economy and create up to 7,000 jobs."
CPP are acting as joint agents on the site alongside Knight Frank.